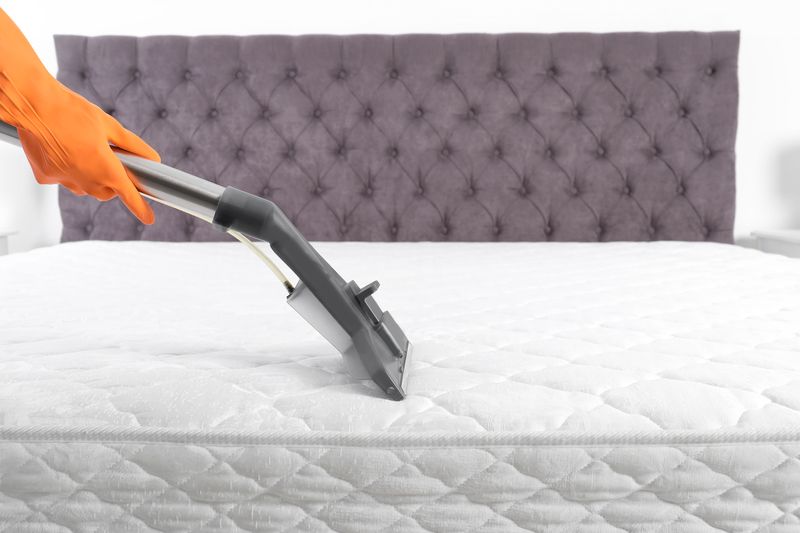 Mattress Cleaning Services
CARPETEXPERT offers professional mattress cleaning in Singapore which helps to remove dirt, stains, dust, and even germs off from most mattresses. It is important to keep our mattresses clean and hygienic as we spend 1/3 of our time on the bed. Ironically, dust and dust mites are mostly found within the mattress and are one of the dirtiest pieces of furniture in a home, but many people are not aware of these problems because our mattress is always nicely covered by bed linen.
The mattress makes an ideal breeding ground for dust mites because the mattress is warm, humid, and collects a high amount of human's dead skin flakes that are shed every night when we sleep. Apart from dust mites and dust, the mattress also contains our body fluid residue, bacteria, and other microorganisms.
Singapore Mattress Cleaning Treatment
The mattress goes through a pulverization process where the embedded clumped-up dirt is vibrated into finer particles which are extracted into a tightly woven HEPA filter bag. During the cleaning treatment, the mattress is sanitized using an in-built UV-C light specially designed for the purpose to disinfect the mattress.
Finally, the steam cleaned mattress is sanitized again with a chemical safe solution to delay the re-infestation of dust mites in the mattress.
Depending on the requirements and concerns you have, our Consultants will recommend you the best mattress cleaning methodology for you.
We also offer to deodorize the mattresses with a special eco-cleaning mattress cleaner which eliminates fungus, stains, odors, dust mites, bed bugs, and dirt.
To know more about our mattress cleaning services in Singapore, contact us today!