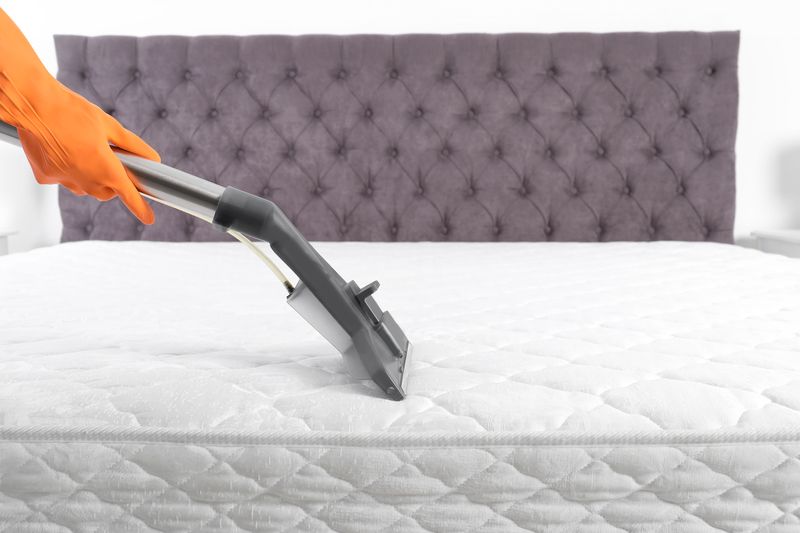 Cleaning a mattress is a tedious task, especially if you are cleaning it on your own. To remove bacteria, dust mites, and foul odors effectively, it is best to acquire the services of professional mattress cleaners. These trained and experienced professionals use a variety of tools to deodorize, sanitize, and deep clean your mattress. Here's how they do it.
Vacuuming
The mattress is vacuumed to remove dead skin cells, debris, and dirt are removed before the cleaning begins. An upholstery attachment is used to thoroughly vacuum every nook and cranny of your mattress.
Deodorizing
A dirty mattress will likely smell bad thanks to the buildup of sweat, dust mites, and dead skin cells. Professional mattress cleaners will deodorize your mattress and leave it smelling fresh and clean.
Stain removal
Mattresses get stains from sweat, dirt, and other bodily fluids. Stain removal is a component of the mattress cleaning process to get rid of unsightly marks from your mattress.
Dry cleaning
A chemical-free cleaning method is employed to deep clean your mattress. This procedure thoroughly removes molds, bacteria, and dirt from your mattress. Because there are no chemicals, your mattress will smell fresh and clean.
What are the benefits of a clean mattress?
There are a few reasons why you ought to have your mattress cleaned. A clean mattress offers tons of advantages such as:
Increased air quality
A dirty mattress is one of the main contributing factors to polluted air inside an area. When you think about what proportion sweat, dust, oil, and shed skin there's on your mattress, it's easy to ascertain why it can pollute the air around it. The room starts to smell funky and you'll be inhaling whatever there's on your dirty mattress. The main advantage of having a cleaned mattress is to instantly increase the air quality inside your home. It removes biological contaminants caused by a filthy mattress and combats foul odors that may affect your sleep at night.
Reduces the risk of allergies and itching
It is hard to sleep in the dark when you are constantly itching or blowing your nose on a tissue. Allergies can be triggered due to the presence of dust mites and fungi which can disrupt your sleeping and make it uncomfortable for you when using your mattress. Cleaning your mattress reduces the danger of allergies, itching, and prevents certain illnesses by getting obviate harmful bacteria.
Hire a professional Mattress cleaning Singapore.
Prolonged lifespan of your mattress
Cleaning your mattress is important if you would like it to last for years. When your mattress is thoroughly cleaned, it will reduce wear and tear between the linings as wells because of the cover itself. Mattresses that have torn casings are vulnerable to damage which may expose the pad and inner springs, causing them to wear out even faster. To get rid of this, the mattress should be cleaned to prolong its lifespan.
A clean mattress goes an extended way in improving your quality of sleep also because of the air you breathe around it. To get a fully cleaned mattress, have it professionally cleaned. The difference is going to be night and day and you'll be ready to sleep far better henceforth! We should remember that it's best to have our mattress cleaned professionally twice a year to prevent severe odors, bacterial growth, and heavy stains from accumulating on your mattress.